Improve deal hit ratio
Bid Enhancement Services
VPPerform's bid enhancement services are based on a well-established and unique method to improve your deal hit ratio. VPPerform successfully supported many strategic (out)sourcing projects, with a hit ratio close to 70%.
Depending on your specific needs this service will include the delivery of an independent win-win strategy (customer's perspective), customer request analysis and response recommendations based on our independent proposal review, desk research and network information.
We handle both private sector and EU tendering projects. Our method produces practical, prioritized feedback ready for action. Optional dry run presentation services offer your team an excellent opportunity to test and improve the final delivery of your proposal and its key messages.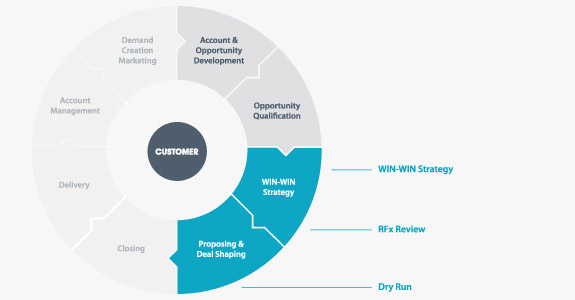 Added Value
Improve hit ratio
An independent expert review from the customer's perspective will differentiate your proposal from the competition.
Turn implementation risks into differentiators
Implementation risks can be identified and addressed in your proposal and turned into winning deal differentiators.
Improve customer confidence
Your proposal will demonstrate the added value of your solution in the customer's value chain, using the customer's language.
Improve bid team capabilities
Your bid team will gain capabilities that are not typically at their disposal, leveraging the assignment to a learning experience.